| Total time:96 lesson |

Highlights
• Free choice of themes, 100+ theme references

• Real-time error correction, gradually learn to avoid using the wrong expression

• High-frequency lessons to fortify Chinese proficiency

What you will learn

√ Speak Chinese without thinking in your mother tongue


√ Speak Chinese fluently and naturally


√ Overcome cultural barriers


√ Expand your vocabulary in an effective and fun way

Suitability
• Learners who have a basic level of listening and speaking, and need oral practice

• Learners who have good skill in listening and speaking Chinese, and need to improve the accuracy of Chinese pronunciation

Description
         Need language partners? Or do you want to be in a Chinese environment? The daily practice LingoChinese provides excellent language partners and a rich Chinese environment.
        The basic form of this course is in free conversations. You can practice your speaking based on the topic you like, or choose topics prepared by your teachers. Our teachers have all received professional training and will guide you step by step, correct and answer your questions in a timely and accurate manner, allowing you to gain and improve from pronunciation, vocabulary, grammar, and paragraph expression.

Please Note
• If you can't take the class after making an appointment, please cancel at least two hours in advance to avoid taking up teacher resources. Thank you for your cooperation!
• This course is a free conversation course with reference topics but does not use website teaching materials
• Effective immediately after purchase. The validity period is [90] days. No extension is accepted
• Points cannot be refunded for the remaining class hours and will be forfeited after the deadline.
Requirements
• Equivalent to the HSK 3 or above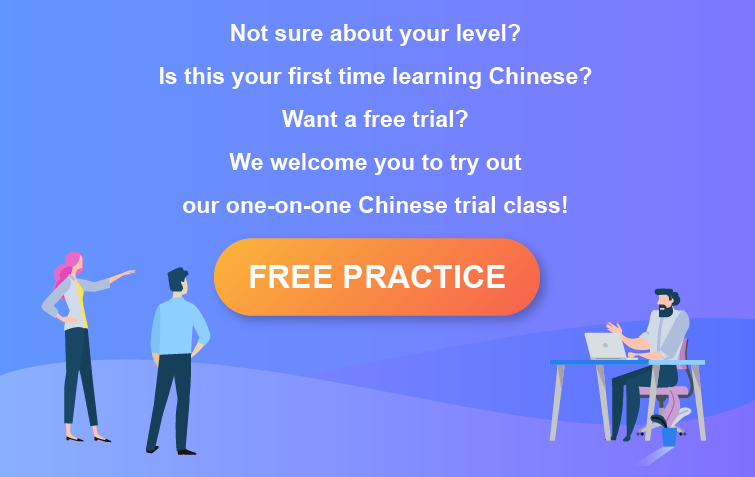 Have you ever encountered these problems?
• You've learned a lot of Chinese, but lacked opportunities to practice it

• You lack supervision and motivation for learning

•You're missing a language environment and have no way of checking up on your learning results

• You're not proficient in spoken Chinese, or not fluent in oral expression


Reason to choose LingoChinese every pratice
• High-frequency oral training, real-time error correction by professional teachers

• Practice with professional accompanies