| Total time:90 lesson |

Highlights
• 97% real-life scenarios including must-use setence structures

• Multistep guidance, learn to speak Chinese naturally

• Completing this course is equivalant to the HSK Level 5

• Pronunciation corrections, to get rid of the accents

• 20 years of teaching spoken Chinese

What you will learn

√ 2000+Chinese vocabulary words


√ 40 Chinese dialog scenarios


√ 80+ Chinese common sentence structures


√ Skilled in using complex sentence structures


√ Share about more complicated Chinese topics, such as: films, softwares, fashion, fitness, etc.

√ Break down barriers in cultural exchange

Suitability
• Anyone who wish to learn systematically to achieve daily oral communication

• Anyone who don't have a basic understanding of Chinese / Just started to learn Chinese / have not used Chinese for a long time

• Anyone who frequently use words instead of sentence structures or are used to simple sentence structures
•Anyone who has a small Chinese vocabulary and are only able to express meanings with specific words

• Anyone who has a foundation in grammar and phrases but wish to have more practice in speaking

• Anyone who wish to use complex sentence structures, but often make grammatical mistakes

Description
         Don't know how to express your thoughts deeply in Chinese? Want to learn how to praise, agree and oppose others in Chinese under different situations?
         This online Chinese course provides 80+common Chinese sentence structures, without the pain of note memorization. Learn the necessary vocabularies and grammatical logic in spoken Chinese without effort. After completing this course, the learners will be able to cope with 97% of Chinese social communication tasks, and use Chinese to discuss, evaluate and express views and opinions on a large number of communication topics with ease.
Learning content preview

Intermediate

&nbsp

√ 快把网站的链接发给我吧 Hurry up and send me the link to the website


√ 最近有什么新电影上映吗
Are there any new movies?


√ 我每周末都会去体育馆锻炼
I go to the gym every weekend to exercise


√ 别给自己太大压力了
Don't put too much pressure on yourself


√ 听说所有的航班都已经取消了
I heard that all flights have been cancelled


√ 我得下载一个新的杀毒软件
I have to download a new antivirus software


√ 我明白你的意思,但是……
I understand what you mean, but...


√ 我对那件事已经没什么印象了
I have no impression of that thing


……
Requirements
• Complete the Oral Chinese: Beginner or reach an equivalent level of the HSK3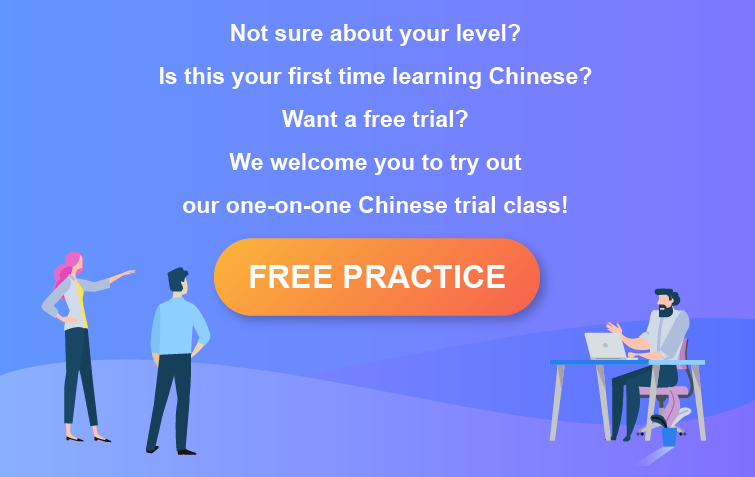 Have you ever encountered these problems?
• Unable to speak in complete and correct sentences

• What you learnt in the past was too blunt and was not useful

• Lack of systematic methods to quickly improve your spoken Chinese


Reasons to learn Mandarin
• It's a language being spoken by 1.5 billion people
• An essential language of the world's 2nd largest economy
• To embrace new business opportunities and life in China
• Fluent Mandarin may facilitate to career promotions and salary raises
• To master a new language, and see the world with a new perspective