| Total time: 90 lesson |

Highlight
• 95% real-life scenarios including must-use setence structures

• Multistep guidance, learn to speak Chinese naturally

• Completing this course is equivalant to the HSK Level 3-4

• Pronunciation corrections, to get rid of the accents

• 20 years of teaching spoken Chinese

What you will learn

√ 1500 Chinese vocabulary words


√ 40 Chinese dialog scenarios


√ Necessary Chinese communication skills for characteristic expressions, making friends, travelling, etc


√ Break down barriers in cultural exchange

Suitability
• Anyone who wish to learn systematically to achieve daily oral communication

• Anyone who don't have a basic understanding of Chinese / Just started to learn Chinese / have not used Chinese for a long time

• Anyone who frequently use words instead of sentence structures or are used to simple sentence structures

Description
        How do you decently introduce yourself in Chinese? Not sure how to reject others politely in Chinese? Want to learn how to start a topic in Chinese?
         95% of the must-use sentence structures in everyday real-life scenarios are provided in this online Chinese course, get rid of the pain of note memorization, and learn the necessary vocabularies and grammar in spoken Chinese without effort. After completing this course, you will be able to do things such as, socializing, expressing yourself, go shopping, travelling, talking about hobbies, etc.
Learning content preview

Beginner

&nbsp

√ What is your last name


√ I want to go to the convenience store


√ Do you work on weekends


√ When do you want to go to the movies?


√ I am go running on weekends


……

Primary

&nbsp

√ Let's go to the concert after work


√ I have prepared the materials


√ Lighter food is healthier


√ Can I use a credit card


√ Daily necessities are on the front shelf


√ Where does it hurt?


√ My major is economics


√ Booking hotels and air tickets


√ My luggage has not been packed yet
……
Requirements
• Understand how to use Chinese phonetic transcription (Pinyin)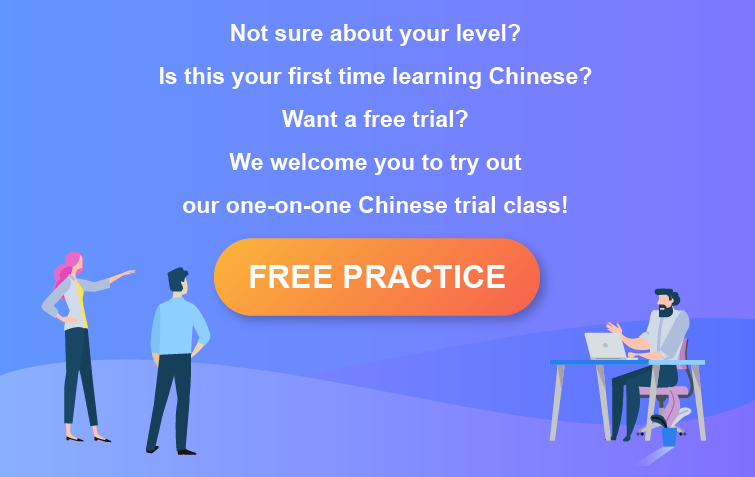 Have you ever encountered these problems?
• Unable to speak in complete and correct sentences

• What you learnt in the past was too blunt and was not useful

• Lack of systematic methods to quickly improve your spoken Chinese


Reason to learn Mandarin
• It's a language being spoken by 1.5 billion people
• An essential language of the world's 2nd largest economy
• To embrace new business opportunities and life in China
• Fluent Mandarin may facilitate to career promotions and salary raises
• To master a new language, and see the world with a new perspective