Highlights
• Comply with HSK Level 1 examination syllabus and inspection standards
• Track learning in groups and stage tests for supervising learning progress
• Teaching by professional native Chinese teachers
• After the live broadcast course is over, the course can be replayed, which is very convenient for review
• Comprehensive improvement in listening, speaking, reading and writing
You are going to get
√ 150+ HSK first-level core vocabulary, 50+ classic sentence patterns, 52 key Chinese characters
√ Easily deal with 30 must-see communication scenes in Chinese life, and learn 100+ expressions that Chinese love to say
√ Chinese native pronunciation
√ Cultivate an excellent sense of language
√ Adapt to HSK test questions
√ Can pass the HSK Level 1 test
Suitability
• Elementary Chinese learners
• Learners who need to prepare for the HSK 1
Description
• HSK Level 1 is the first of the six courses in the HSK series. It is the most authoritative Chinese language learning course. Through systematic learning of vocabulary/grammar/sentence structure, it lays a solid foundation for Chinese learning and provides advanced learning. Be well prepared. This course uses English as the medium language. You can participate in the study as long as you can understand simple English.
Requirments
• No requirements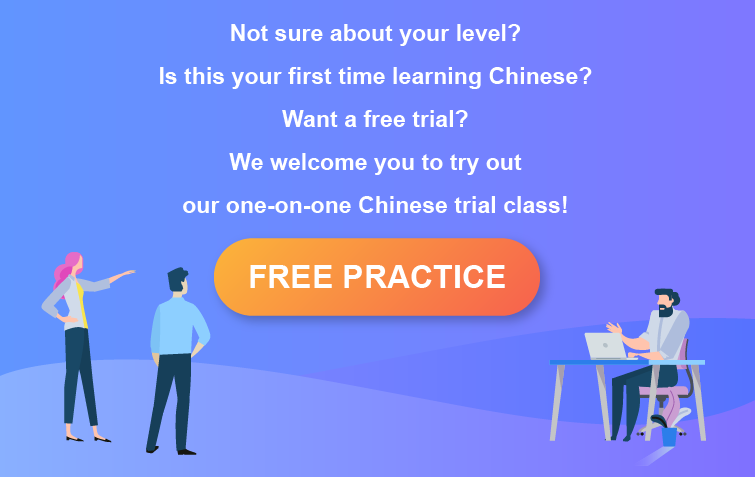 Have you ever encountered these problems?
• You can't speak Chinese and buying things is difficult
• You don't know what to say when meet ing Chinese people
• Your boss and colleagues do not understand you at work
• You can't speak Chinese without a translate App
HSK FAQ
What is HSK?
• HSK stands for the Chinese Proficiency Test (HSK) or Chinese Proficiency Test. This is an international standardized test that assesses the Chinese ability of non-native Chinese speakers. HSK is divided into 6 levels which determine the fluency of learners in daily, academic or professional scenarios.
Which HSK is suitable for me?
• Under normal circumstances, if you have no goals, we suggest you set passing the HSK 4 as your goal. HSK 1 and HSK 2 are based on survival Chinese; HSK 3 and HSK 4 is focused on topics related to work, life and learning; HSK 5 and HSK 6 focuses on news, movies and work-related topics. Most Chinese universities and companies require foreign students and employees to achieve at least the HSK 4.