Description
This set of courses is necessary for those planning on taking the HSK 4, it is also a Chinese course that integrates listening, speaking, reading, and writing. By studying this course, learners can use Chinese to talk about a wider range of topics and communicate with native Chinese speakers relatively fluently.
Highlights
• Master 1200 vocabulary words, 100 language points and 20 core words
• The dialogue, reading and practice questions in this course are consistent with the HSK
• Each lesson will offer one practice session and tweleve lessons for one test
Requirements
• HSK 3 or above
Suitability
• Anyone who have passed the HSK 4
• Anyone who want to apply to study in China
• Best suited those who are living or working in China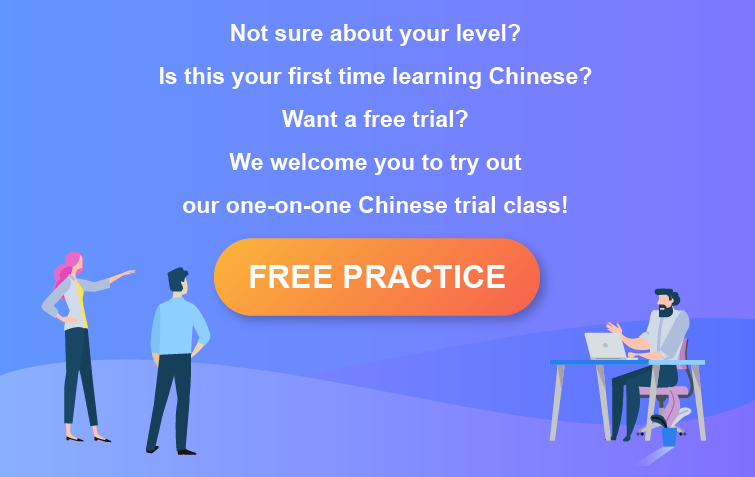 Have you ever encountered these problems?
• You want to learn Chinese, but I don't know how to start
• You want to comprehensively develop listening, speaking, reading, and writing skills, but just can't find a suitable textbook
• You've learned little Chinese, but not good enough in grammar and vocabulary
• Your previous class format was too rigid and boring, and it has affected your enthusiasm for learning
HSK Frequently Asked Questions

What is the HSK test?

The HSK stands for Hanyu Shuiping Kaoshi. This is an international standardized test that assesses the Chinese ability of non-native Chinese speakers. The HSK is divided into 6 levels, which determine the fluency of learners in daily, academic or professional application of Chinese.
Which level of the HSK test should I take?

Under normal circumstances, if you have no goal or goals, we suggest you to pass the HSK 4 as your goal. HSK 1 and HSK 2 are based on survival Chinese; HSK 3 and HSK 4 focus on topics related to work, life and learning; HSK 5 and HSK 6 focus on news, movies, and work-related topics. Most Chinese universities and companies require foreign students and employees to achieve at least the HSK 4.
Reason to learn HSK
• It's a language being spoken by 1.5 billion people
• An essential language of the world's 2nd largest economy
• The most authentically integrated learning course for listening, speaking, reading and writing
• Representative of Chinese listening, speaking, reading and writing skills
• Gain wide international recognition for further studies and employment