| Total time:60 lesson |

Highlights
• Comply with the HSK 2 examination syllabus and inspection standards

• Comprehensive improvement in listening, speaking, reading and writing

• Combine culture and language to build a Chinese way of thinking

• Periodic review to consolidate learning content in real time

• Methods of destructing Chinese characters , it's not difficult to memorise Chinese characters

What you will learn

√ 300+ HSK 2 core vocabulary words, 100+ classic sentence structures, 66+ key Chinese characters


√ 35+ communication themes that's seen in daily Chinese life, 250+ expressions that Chinese people love to talk about


√ Proficiency in listening and speaking


√ Cultivate an excellent sense of language


√ Adapt to HSK test questions


√ Pass the HSK 2 examination

Suitability
• Learners who wish to lay a solid foundation and pass the HSK Level 2

• Learners who who have completed the HSK1 (HSK1 level hyperlink) and wish to take the HSK2 test

• Learners who wish to improve Chinese listening, speaking, reading and writing comprehensively

• Learners who just started learning Chinese/have not learned Chinese for a long time

Description
        If you can speak a little Chinese, or have just completed the HSK 1 course, you can use this course as your best starting point.
        This is an elementary course based on the certification standards of NOCFL (China National Office for Teaching Chinese as a foreign language), based on the 'n+1' teaching method. Teaching with a minimum amount of intermediary languages, and gradually establishing a Chinese way of thinking. To learn with less effort and help you pass the HSK 2 test. After completing this course, you can accomplish: examining the weather, directions, expressing personal emotions, shopping, travelling, seeing a doctor, etc.
Learning content preview

HSK 2

&nbsp

√ Stop watching, you should rest


√ That one sells much cheaper than Starbucks


√ Let me think and tell you after


√ He introduced this job to me


√ I started playing football when I was eleven


√ Have you watched that movie


√ Doesn't she have a boyfriend


√ Have you eaten Peking duck


√ The New year is coming


……
Requirements
• HSK 1 or equivalent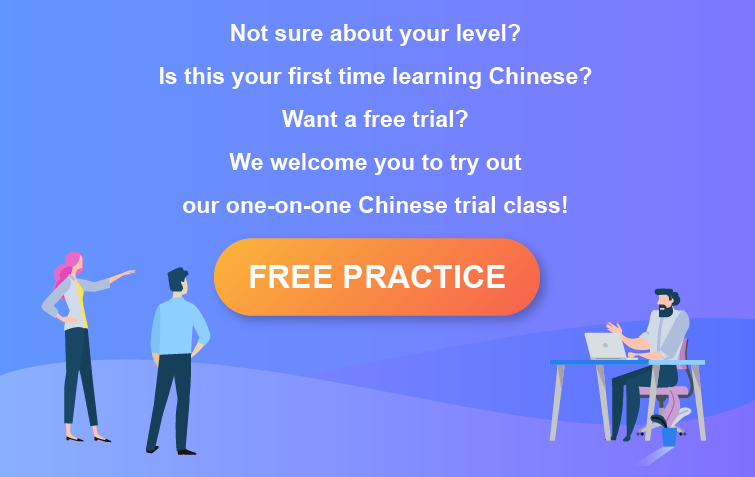 Have you ever encountered these problems?
• You want to learn Chinese, but I don't know how to start
• You want to comprehensively develop listening, speaking, reading, and writing skills, but just can't find a suitable textbook
• You've learned little Chinese, but not good enough in grammar and vocabulary
• Your previous class format was too rigid and boring, and it has affected your enthusiasm for learning
HSK Frequently Asked Questions

What is the HSK test?

The HSK stands for Hanyu Shuiping Kaoshi. This is an international standardized test that assesses the Chinese ability of non-native Chinese speakers. The HSK is divided into 6 levels, which determine the fluency of learners in daily, academic or professional application of Chinese.
Which level of the HSK test should I take?

Under normal circumstances, if you have no goal or goals, we suggest you to pass the HSK 4 as your goal. HSK 1 and HSK 2 are based on survival Chinese; HSK 3 and HSK 4 focus on topics related to work, life and learning; HSK 5 and HSK 6 focus on news, movies, and work-related topics. Most Chinese universities and companies require foreign students and employees to achieve at least the HSK 4.
Reason to learn HSK
• It's a language being spoken by 1.5 billion people
• An essential language of the world's 2nd largest economy
• The most authentically integrated learning course for listening, speaking, reading and writing
• Representative of Chinese listening, speaking, reading and writing skills
• Gain wide international recognition for further studies and employment