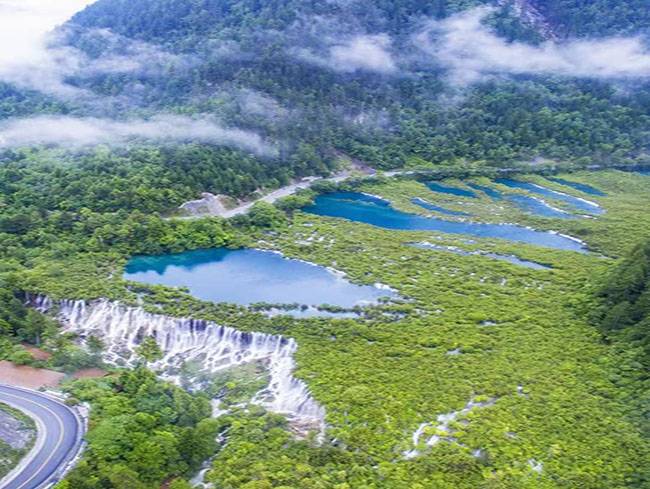 九寨沟国家级自然保护区以水景为主体,其水景规模巨,景型多,数量众,形态美,表局精和环境佳。
The Jiuzhaigou National Nature Reserve is mainly composed of waterscapes, which are huge in scale, numerous in type, large in number, beautiful in shape, exquisite in appearance and good in environment.
九寨沟国家级自然保护区森林覆盖率超过80%,藤本植物有38种,有74种国家保护珍稀植物。有陆栖脊椎动物122种,其中兽类21种,鸟类93种,爬行类4种,两栖类4种。
The forest coverage rate of Jiuzhaigou National Nature Reserve exceeds 80%, there are 38 species of vines, and there are 74 species of rare plants under national protection. There are 122 species of terrestrial vertebrates, including 21 species of mammals, 93 species of birds, 4 species of reptiles, and 4 species of amphibians.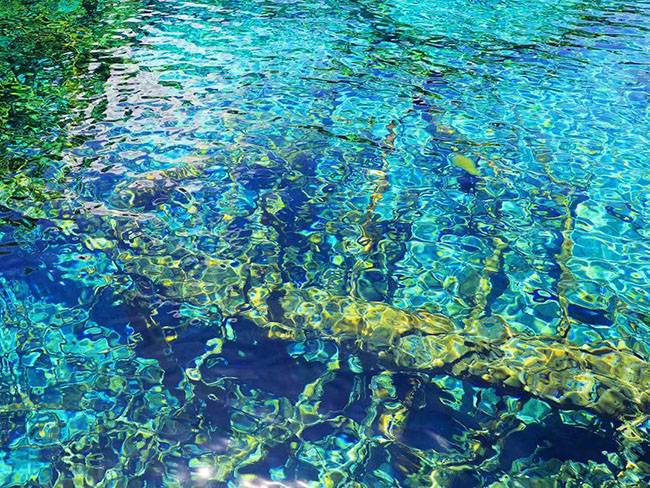 九寨沟国家级自然保护区地势南高北低,山谷深切,高差悬殊,区北缘九寨沟口海拔仅2000米,中部峰岭均在4000米以上,南缘达4500米以上,主沟长30多千米。多种营力交错复合,形成九寨沟艳丽典雅的群湖,奔泻湍急的溪流,飞珠溅玉的瀑群,古穆幽深的林莽,连绵起伏的雪峰。
Jiuzhaigou National Nature Reserve has a high terrain in the south and a low in the north, the valley is deep, the height difference is huge, the altitude of the jiuzhaigou mouth in the northern edge of the district is only 2000 meters, the central peak ridge is above 4000 meters, the southern edge is more than 4500 meters, and the main ditch is more than 30 kilometers long. A variety of forces are staggered and compounded, forming a gorgeous and elegant group of lakes in Jiuzhaigou, rushing streams, waterfalls with flying pearls and splashing jade, ancient and deep forests, and rolling snow peaks.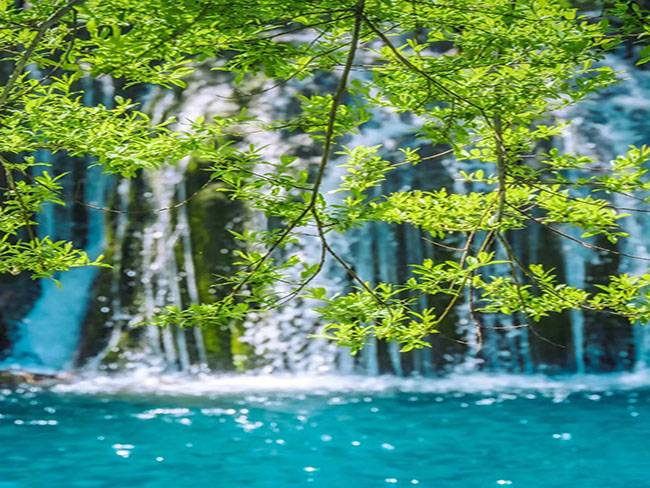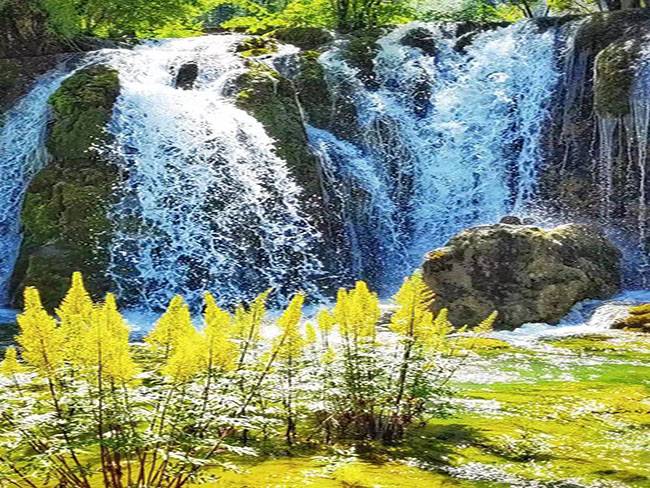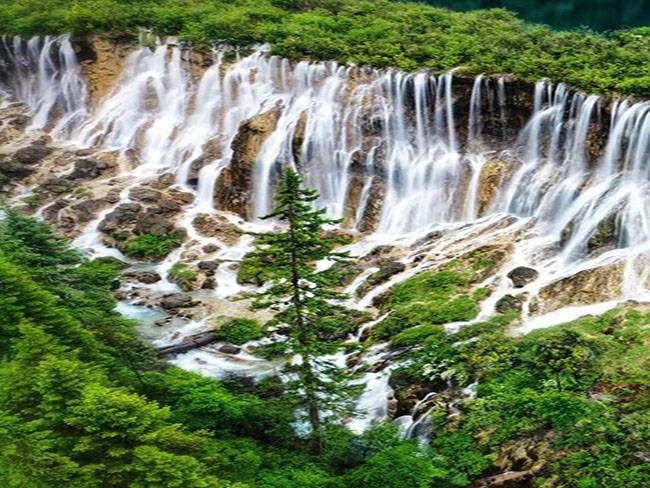 珍珠滩瀑布是九寨沟内一个典型的组合景观,珍珠滩瀑布海拔2445米,瀑布高21米,宽162米。珍珠滩瀑布四周长满松、杉等树木,从公路上下去,须穿越过一道密密的绿色走廊,方可来到瀑布旁边。珍珠滩上由于水流较缓,滩面较平坦,故游人可脱靴赤足在滩上行走。但由于瀑水由雪山上融雪之水汇流而成,故水温较低,即使盛夏时节,漫步在珍珠滩上,亦觉得寒气逼人。
Pearl Beach Waterfall is a typical combination of scenery in Jiuzhaigou, Pearl Beach Waterfall is 2445 meters above sea level, the waterfall is 21 meters high and 162 meters wide. Pearl Beach Waterfall is surrounded by pines, fir and other trees, and from the road, you must cross a dense green corridor to reach the waterfall. Because the water flow on Pearl Beach is slower and the beach surface is relatively flat, visitors can take off their boots and walk barefoot on the beach. However, because the waterfall is formed by the confluence of snowmelt water on the snowy mountain, the water temperature is low, and even in the middle of summer, walking on Pearl Beach, you feel the cold.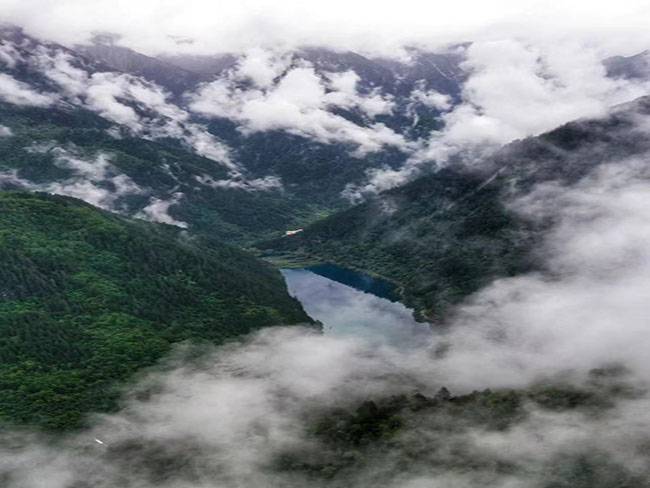 Here's some details that'll help make the trip a little easier.
· Name in Chinese | 九寨沟
"I want to go to Jiuzhaigou" | 我想去九寨沟
· Open from | April 1st-November 15th 07:30AM-17:00PM,
November16th-March 31st 08:30AM-17:00PM
· Address in Mandarin | 中国四川省西北部岷山山脉南段的阿坝藏族羌族自治州九寨沟县漳扎镇境内
· Price | April-November 190CNY,
November-March 80CNY