| Total time:120 lesson |

Highlights
• 60 hours of live stream lessons taught by professional Chinese teachers in real-person

• Taught in Chinese to strengthen Chinese listening skills

• Curriculum dialogue, reading and practice format in consistence with the HSK test questions

• Be able to play back and repeat learning after the live stream courses are over

• Necessary prerequisite courses for applying to study in China and applying for a visa

You are going to get

√ 600 essential vocabulary words used in everyday Chinese life


√ Differentiate and analyse 10 groups of error-prone synonymous words, such as 'i'm afraid' VS 'afraid', 'come out' VS 'get up' etc.


√ 50 advanced language key points


√ Build a Chinese way of thinking and gradually improve your learning efficiency

Suitabilty
• Anyone who want to have a solid foundation and reach the HSK Level 4

• Anyone who want to improve Chinese listening, speaking, reading and writing comprehensively

• Anyone who wish to apply to study and live in China

Description
         This course is a prerequisite for applying for a study or work visa from China. If you wish to apply for a study or work visa from China, this course will be your best choice.
        This course is designed based on the certification standards of NOCFL (China National Office for Teaching Chinese as a foreign language), based on the "n+1" teaching method, with explanations in Chinese that students can understand, and will accompany you to pass the HSK 4 exam. After completing this course, you will not only be able to listen to lectures at a university level classroom or participate in discussions in a company conference room, but you will also be able to discuss current affairs, favourite movies and TV shows with Chinese people. Apply here to learn authentic Chinese!
Learning content preview

HSK 4

&nbsp

√ I have a deep impression of him


√ Simplicity is the greatest happiness


√ Everything's hard in the beginning


√ To my surprise, I forgot to buy the juice


√ There are so many people who have caught colds recently


√ You speak Chinese so fluently


√ I want to study a PhD abroad


√ House renting advertisement


√ Development of internet technology


√ We cannot live without mobile phones


……
Requirements
• HSK level 3 or equivalent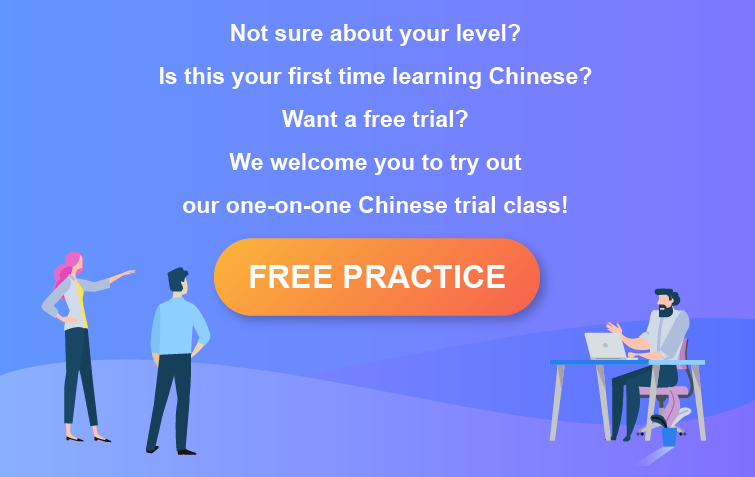 Have you encountered such difficulties
• Wish to study Chinese, but don't know how to start

• Wish to develop comprehensively in listening, speaking, reading and writing, but anyhow cannot find the suitable materials

• Learnt a little Chinese, but not qualified in grammar or vocabulary

• The format of the classes are so rigid and boring that has reduced your passion to learn



HSK FAQ

What is HSK Test?

HSK stands for Hanyu Shuiping Kaoshi (汉语水平考试) or the Chinese proficiency exam. It's an international standardized exam that evaluates the Chinese language abilities of non-native Chinese speakers. There are 6 HSK levels which determine the different stages of a learner's fluency in daily, academic or professional application of the Chinese language.

Which HSK Level to Take?

Normally if you don't have a target, we suggest you aim to pass the HSK 4. HSK 1 and HSK 2 are based on survival Chinese; HSK 3 and HSK 4 are focused on topics related to work, life and study; HSK 5 and HSK 6 are geared towards news, movies and more work-related topics. Most Chinese universities and companies require foreign students and staff to get at least HSK 4.

The reason to study HSK
• It's a language being spoken by 1.5 billion people
• The essential language of the world's 2nd largest economy
• The most authoritative learning course to learn listening, speaking, reading and writing comprehensively
• The Representative of listening, speaking, reading and writing skills in Chinese
• To gain wide international recognition for further studies and employment