Highlights
• Practical content that will cover basic business Chinese
• Depicts real business scenarios and will effectively improve your Chinese
• Experience the charm of Chinese Business culture while learning
What you will learn
√ 60+ practical vocabulary words suitable for Chinese business scenarios
√ 10+ Practical Business Chinese Grammar
√ 6 common business Chinese scenarios
√ Practical Chinese culture and business etiquette
Suitability
• Learners who need to use Chinese in business activities
• Learners with weak Chinese vocabulary
• Learners who want to understand Chinese culture and business etiquette
Descrpition
• This course uses 6 practical business Chinese scenarios as a starting point. Start by connecting words with grammar and gradually apply them in conversations. In addition, at the end of each lesson, some Chinese culture and business etiquette will be introduced in order to show you a real Chinese business scenario. The teacher will have percise pronunciations and explanations will be clear. This course will be suitable for beginners. After completing this course, you will be able to communicate with Chinese business partners, or travel and shop in China.
Requirements
• Equivalent to the HSK 2 or above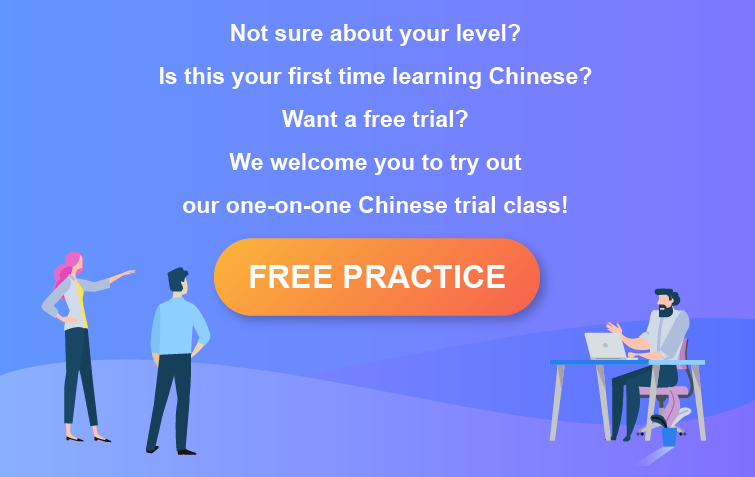 Have you ever encountered these problems?
• You've never learned Chinese, but you need to speak Chinese for work
• You want to comprehensively develop listening, speaking, reading, and writing skills, but just can't find a suitable textbook
• You've learned a little Chinese, but your grammar and vocabulary are still not up to par
Reason to learn business Chinese
• It's a language being spoken by 1.5 billion people
• An essential language of the world's 2nd largest economy
• Trade with China is becoming more and more important
• Knowing Chinese can double your salary