Highlights
• Popular Youtube grammar course
• In-depth analysis of sentence structure, easier to master

• Using English to assist teaching, you can learn just by understanding simple English

• Also applied to study for the HSK tests

What you will learn

√ 20 commonly used advanced Chinese grammar syntax


√ Most used expression in Chinese


√ Comprehensive improvement of listening, speaking, reading and writing
Suitability
• Learners with a certain foundation in Chinese

• Learners who need to standardise Chinese expression and speak correct sentences

• Learners who need to take the HSK3 test or above

Description
         Have a habit of pronouncing incorrect sentences? It doesn't matter, LingoChinese will help you. This course selects 20 commonly used advanced sentence structures in Chinese, which are suitable for many scenarios heard in everyday life. Each sentence pattern is supplemented with detailed grammar interpretation and sentence-making training to quickly improve Chinese expression skill and consolidate memory from lessons. We will help you speak Chinese more authentically.
Learning content preview

Key Sentence Pattern

&nbsp

√ ……死了sǐ le Extremely… (dead sǐ le)


√ A vo v.得de 比bǐ B adj. Compared to B, A vo v. De adj.
√ adj. adj. 的de adj. adj. de


√ A 比bǐ B adj. Compared to B, A.. adj.


√ A 比bǐ B adj. num.-m. Compared to B, A is adj. num.-m


√ A 比bǐ B adj. 得多de duō A is much adj. than B
√ A 比bǐ B aux. v. A is more aux. v. than B


√ neg.+v.+qw neg.+v.+qw


……
Requirements
• Equivalent to the HSK 3 or above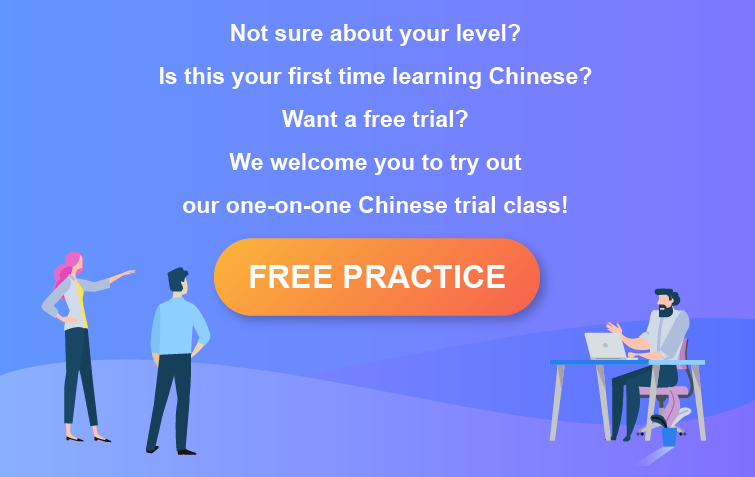 Have you encountered such problems?
• Chinese grammar is too complicated and hard to summarize

• You took a long time to learn Chinese grammar, but realized it wasn't very useful

• you don't have a lot of study time and lack time to review and consolidate

• You have a large vocabulary, but you still end up writing incorrect sentences


Reason to learn Chinese grammar
• It's a language being spoken by 1.5 billion people
• An essential language of the world's 2nd largest economy
• Grammar is the basis for speaking correct sentences
• Make subsequent vocabulary learning more effective